Expo Feedback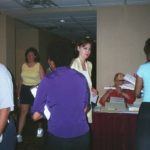 "Looking forward to the next Film Expo Texas  Mark Bosko, Author, Guest Panelist
"Thank you for allowing me to volunteer my time at the Expo. It was a huge success. It was very insightful and entertaining! Hope to work with you soon! Get some rest!"   Rae Alexander
"Dear Abiiba, Thank you so much for bringing together the Film Expo Texas to Houston. The seminars and networking opportunities were terrific. I was at the Actors Roundtable last month and was extremely impressed with you and your motivation behind Film Expo Texas. I am a very strong believer in giving back to those who are coming up after you…. If there is ever anything I can do to help out, please let me know. Congratulations on a very successful event! Warmest Regards."   Judy Hoctor,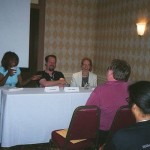 Voiceover Talent
"Last year, when I was a Finalist in the Screenwriting competition, it was the first time I had put my screenplay, Taking Up Serpents out for scrutiny.  I was so thrilled to be one of the top three winners at Film Expo Texas!  It gave me the push I needed to keep sending it out, and it ended up a Second Rounder in Austin and a Top 50 Finalist in the International Filmmakers Screenwriting Competition."  Cash Anthony
"I found the panelists to be extremely knowledgeable. Their hands on approach was great!"  Mary Jane Netek (Making the Media Work for You)
 "This seminar has rekindled my dream and passion of becoming a successful actor." David Chavez (Actors Guide to Getting Cast)
"Couldn't have been better! Clear and significant. A most informative presentation. Excellent professional level information!"  Rob McKinnon (Screenwriting Seminar)
"WOW! Information overload. So much information. I believe I'm ready to put my hands to the keyboard and start editing."  Steve W. Hall, Jr. (Final Cut Pro Demonstration)
"10"  Gordon S. Williams (Actors Guide to Getting Cast)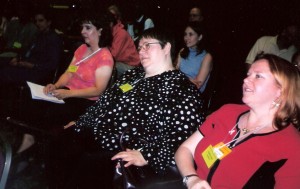 "It was great!" – Laurie W. Ware (Music for Movies) . 
"A job well done. Congratulations…"  Atty., Mary Jane Hancock
"This was my first time with the expo and I was very impressed with the event." Jim Livesey,  MicroSearch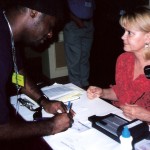 "You really did great! Thanks for including me!"  Dina Wilks Halliwell,  Screenwriter
"...You really made a good choice with the acting panel with the range of experience…"  Marcus Freeman, Actor
"Thank you for your hard work in putting the expo together. The sessions I attended were all crowded and the speakers were great!.."  Jeff Evans, Roeder & Moon, Inc.